Calling all those who love travel and the outdoors!

BLUETTI is launching a unique "Collect the World Puzzles" campaign.

We want you to explore the world together with BLUETTI, share your travel experiences, and discover more wonderful travel destinations
.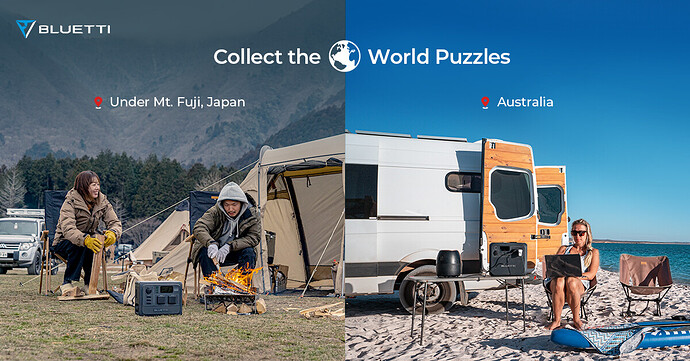 It's like adding a new piece to the world puzzle every time you travel somewhere new. By putting these puzzles together, a stunning and vibrant world trip map emerges.


Share camping or travel photos/videos with BLUETTI, and recommend locations you've discovered with hashtag #BLUETTIWorldPuzzles. Posting a new topic or replying below are both valid entries.

The top three most-liked post/topic gets a

PV200 Solar Panel


Campaign ends on Sept 1st.

Now, share with us your long-held or recently discovered tourist destinations/campsites. Have fun in this new section!