When will the AC300 30 amp charging cable be available for purchase?
Yes I am waiting for the same answer. Bluetti said a month ago it would be ready soon for sale. When Bluetti will it be for sale? Thank you
It was January 11-13 when they said it would be shortly…
I will construct my own charging cable when my AC300 and B300 set arrives. I can post a list of materials and some instructions here later.
Please post the list of materials and instructions after constructing your cable. Thanks!
will you use the same plag that came with the supplied cable ? it is hard to find those plugs by itself
I have not received my AC300 yet nor have seen the cable supplied. I will look through the user manual for that supplied cable. I have several ideas for the special 30A cable, and modifying the supplied cables is the most economical option, but not the best…
Some series are easier to be found but that 29 series is tougher it seems.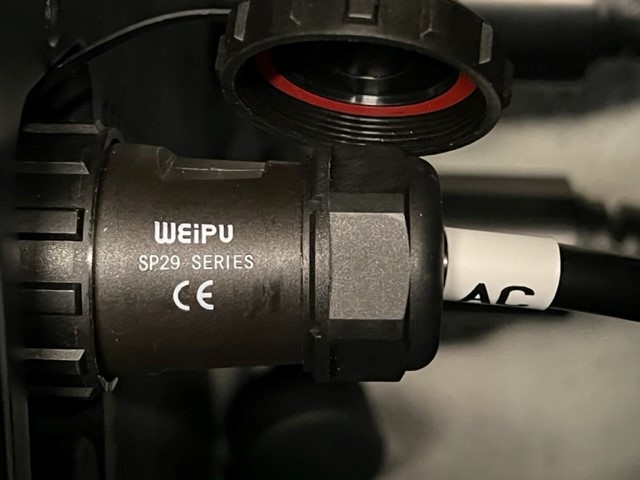 I am considering the other end of that cable that plugs into a NEMA outlet. Until I can see the actual cable I cannot post my idea.
Hi @rayh698,
Thank you for your attention.
The AC300 30 amp charging cable will begin to sell in March. Sorry for keep your waiting.
Thank you just ordered one.
We who have the dual AC300 setup for 240 VAC need a different charging cable with a NEMA L4-30 4-pin connector at one end. It is the opposite of the Fusion box. Will Bluetti produce such a cable?
Edit: I searched the AC300 User Manual again, and the exact cable needed is on page 6, item 14 and defined as "AC Charging Cable for Split Phase". And it must have 30 A conductors for both AC300 units attached to that cable.
yes, this makes it so upsetting. you wait months for your stuff. then you get it finally and now you can't even use the split phase system with your fusion box pro properly because they don't have the cable that allows you to charge your units properly when in split phase mode.
As of this month, Bluetti posted that the 30A 240 VAC charging cable for the two AC300 units would be available on their sales pages. I am building my own.
The split phase 30A charging cable is now available: 30A AC Charging Cable For Split-Phase Function
If you have't used their rewards program, checkout the sideways blue tab on the bottom left of that page. If you need this cable, you've probably spent well over $5K with them and can get $50 or more off the $99 price of the cable.
I spent over $6000 for 2 ac300 and 2 b300 as a bundle with the fusion box. and also about $79 For the 30a non split phase charge cable. All From the bluetti website. After signing in, I see my purchases Where is the rewards points shown? I signed in on the website and tried to purchase the 30a split charge cable but not see any points can be used. Do I need to email support to give me the points?
I get options when I click this little blue tab at the bottom left of my browser window in all pages in the shop (I don't need to scroll, it stays fixed in the same place on the screen as I scroll):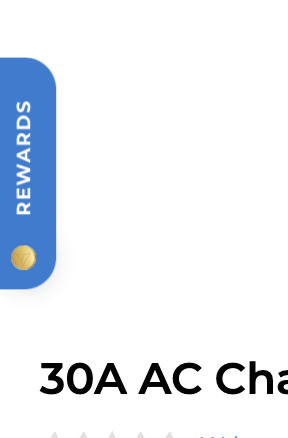 It's possible I signed up somewhere, but I don't remember doing that. See if this page helps: https://www.bluettipower.com/pages/reward
Thanks. Where did you find that link get help with rewards points. Clicking It shows 479 points. Don't know how that number is calculated. So seems like my ac300/b300 purchase was not rewarded.