The Winter Is Coming! BLUETTI Most Powerful Products line - The BLUETTI AC200P & EB240 will back you up.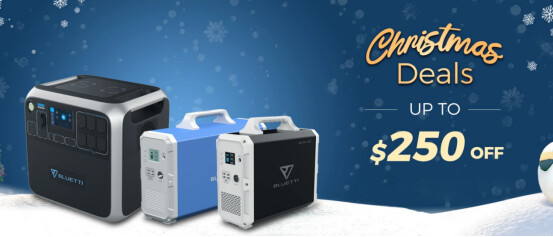 BLUETTI AC200P Portable Power Station
Consumer Score : 98% gave it 4 stars or more. The world's most versatile portable power station is back in a more powerful way.
2000 watt pure sine wave AC inverter, packs up to 17 outlets, 12V 25A DC output, the BLUETTI AC200P is the king of all portable power station by far. $6.7 million has been raised on Indiegogo crowdfunding platform since July. And now, the BLUETTI team brings out the power beast back with powerful upgrade: AC200P . The total capacity of the battery pack increased to 2000Wh from previous 1700Wh, also the newly AC200P is built with LiFePO4 battery cell, which brings the whole power station with over 3500+ cycle-time before the total capacity degrades to 80%.
Sale from this Christmas to New Year`s Day, BLUETTI knocks out the limit of $200 OFF for their AC200P on Amazon store!
Power: Rated 2000Watt (surge 4800Watt) Size: 16.51115.2inch
Capacity: 2000Wh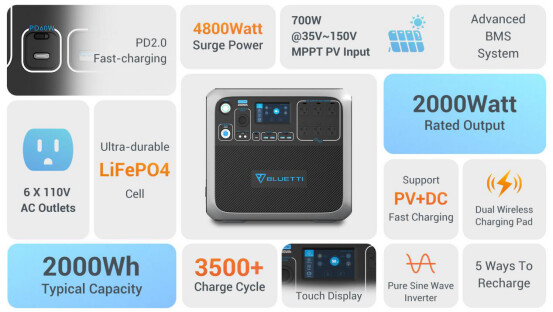 BLUETTI AC200P Portable Power Station
Link of AC200P:https://www.amazon.com/dp/B08MZJW9Y5
*Sale will be available on 17 th , Dec. 6pm
BLUETTI EB240 Portable Power Station
Consumer Score : 93% gave it 4 stars or more. The Power is ready .
Power: Rated 1000Watt(surge 1200watt) Size: 19.4x6.5x14.4inch
Capacity: 2400Wh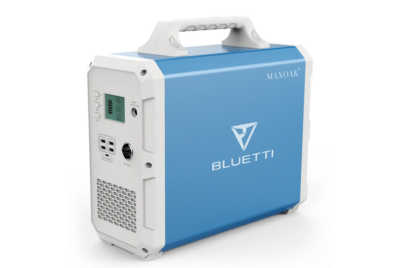 BLUETTI AC240 Portable Power Station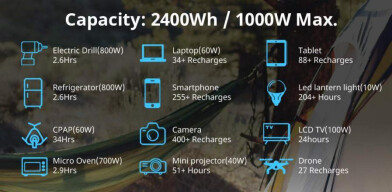 LINK of EB240($285 OFF, Starts at $1614): https://www.amazon.com/dp/B082CWRGTR/
BLUETTI's Christmas & New Year's Day sale will be launched on 17th December, you may enter the link below to subscribe and get the first notice of the event: