Nice! But who powers the modem :-) ?
Sympa!
However, I think it's recommended to not put anything on top of AC units, it's apparently better to keep the batteries underneath.
Furthermore as soon as delivered, an AC-180 will be connected to the whole technical thing in UPS mode. The shipping will occur in mid to late August, will post pictures on the forum. And the AC-200MAX reinstalled in a more strategic emplacement.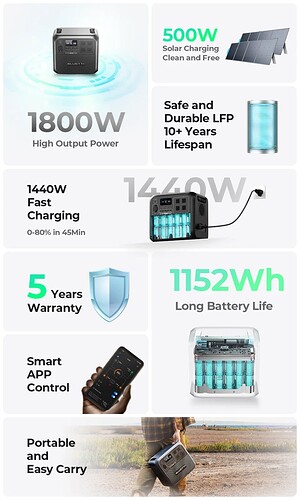 Roger that! Will change the setup pretty soon, thanks for the advice .