Hi
As a newbie to Solar I would be grateful for some advise as I have scoured online and have confused myself further.
Having come from a very small solar set up I decided to upscale and purchased 4x200w renology panels and wires them in series. I have just had delivered a bluetti ac200max but haven't set it up yet.
Having emailed Renology about something different they have told me the panels are not suitable for use with the 200max as
" Our 200W solar panel has an open-circuit voltage of 23V and a short-circuit current of 11.05A. This means that the solar panel is not compatible with the power station since its voltage output is 23V which is too much for the power station"
Here is the panel specs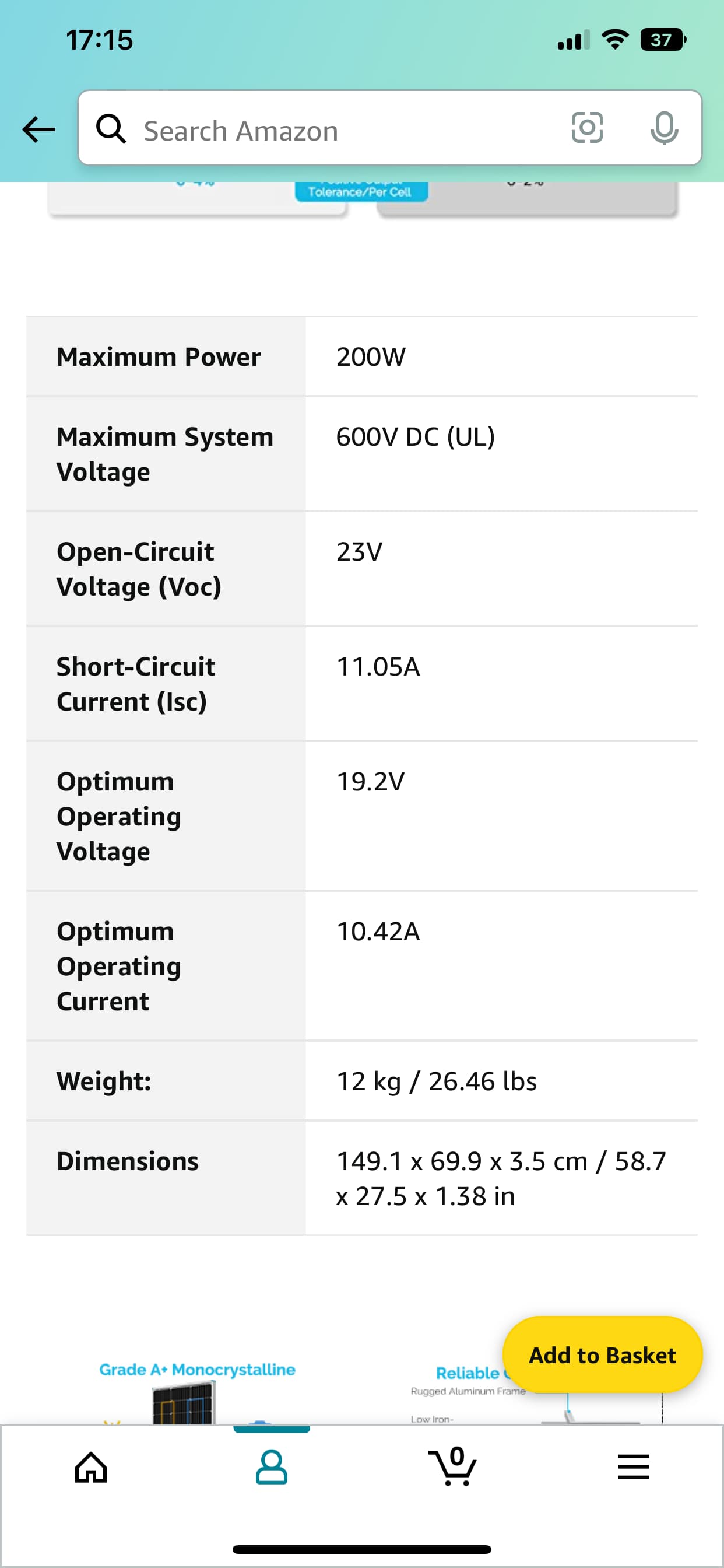 Could someone please clarify this for me as I have seen other people use these panels online.
Any help would be most grateful as I'm holding off plugging anything in till I get can some reassurance.
Thanks