Meet the AC60 & B80, BLUETTI's smallest expandable power station!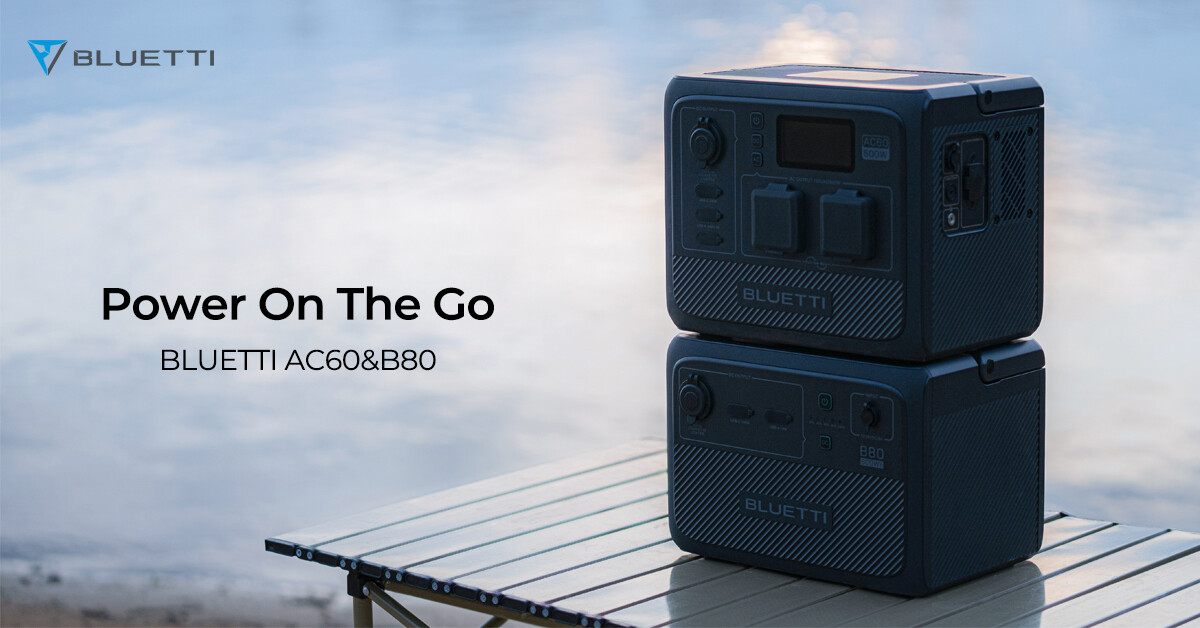 BLUETTI AC60&B80, for US & JP.

https://www.bluettipower.com/pages/ac60

https://www.bluetti.jp/pages/ac60-b80
6 Years of warranty. Water proof*. Dust proof. Weather proof. Quite impressive.

*Update: IP65 seems to be water resistant, not water proof. Images with letters under water and the unit standing in a puddle of water may need to be looked after because IP65 usually does not mean that a product can be submerged.
Still very impressive if you can keep the unit outside in heavy rain and wind.
This is the first "new" product from Bluetti that has come along that I am excited about. We use portable power stations for camping only. I currently use four EB70S units for powering our VanLife. Having four units doesn't take up to much real estate and provides up to 2864Wh. The only downside with the AC60 that I see is not having a quality DC output port. The days of using a cigarette lighter style port for powering is way past for myself. I like the 5.5 x 2.1mm output ports on the EB70S even if they are not the best, they still work better then a cigarette lighter style port. Since Bluetti appears to be marketing this to the camping crowd (my email advertisement) , I am surprised they only offer the 12V DC single 10a port.
@SierraVanCampers I agree. I too have come to actually love the 5521 dc barrel plugs! haha I have converted my 12v coolers to utilize these plugs and I have had alot less issues with loosing power randomly. I do wish that they would have included 1-2 of these on the new ac60, or better yet… featured a higher amp 12v andersen/xt90 output as an option as well… but keep in mind this new unit will be expandable with the b80 batteries that can be utilized as a all-in-one DC input/output power source as well. Cant give specifics on the external b80 batteries quite yet, but I am hoping that along with the 12v cig port plug, they also feature either a higher amp output or these added 5521 plugs… Heres to hoping they come thru!!
Do we have updates on when this will be for sale and the cost?
This is like a EB3A's bigger and more rugged brother.
@snowstorm More news about AC60 will be released later.
Compared with EB3A, AC60 is BLUETTI's first portable modular model, with IP65 performance, which is a quantum leap

@snowstorm yea as @BLUETTI mentioned, they will be releasing the details pretty shortly. From what i've seen, this unit and setup is going to be incredible. haha its like a mini AC200MAX unit! I personally think they should've called it the Bluetti Mighty Max.




A AC200Max and Eb3A offspring of sorts! haha
Looking forward to it! I hope the AC60 can handle nicely as a UPS, which the EB3A should do but doesn't always does (I may have got a bad batch). I now have a AC300 set, but that isn't very easy to move around.
@snowstorm Unfortunately @BLUETTI hasnt sent me a ac60/b80 unit to test out yet. (maybe they'll see this and make it happen tho…

haha ) but I can say that the beta testers ive been talking to all have had incredible results putting it thru its paces thus far!! I'm extremely excited to see the progress @BLUETTI has been constantly making and absolutely stoked to see where things go in the future!


AC60, this IP65-rated power beast is water-resistant and dust-proof to survive any harsh condition, providing endless green energy on the go.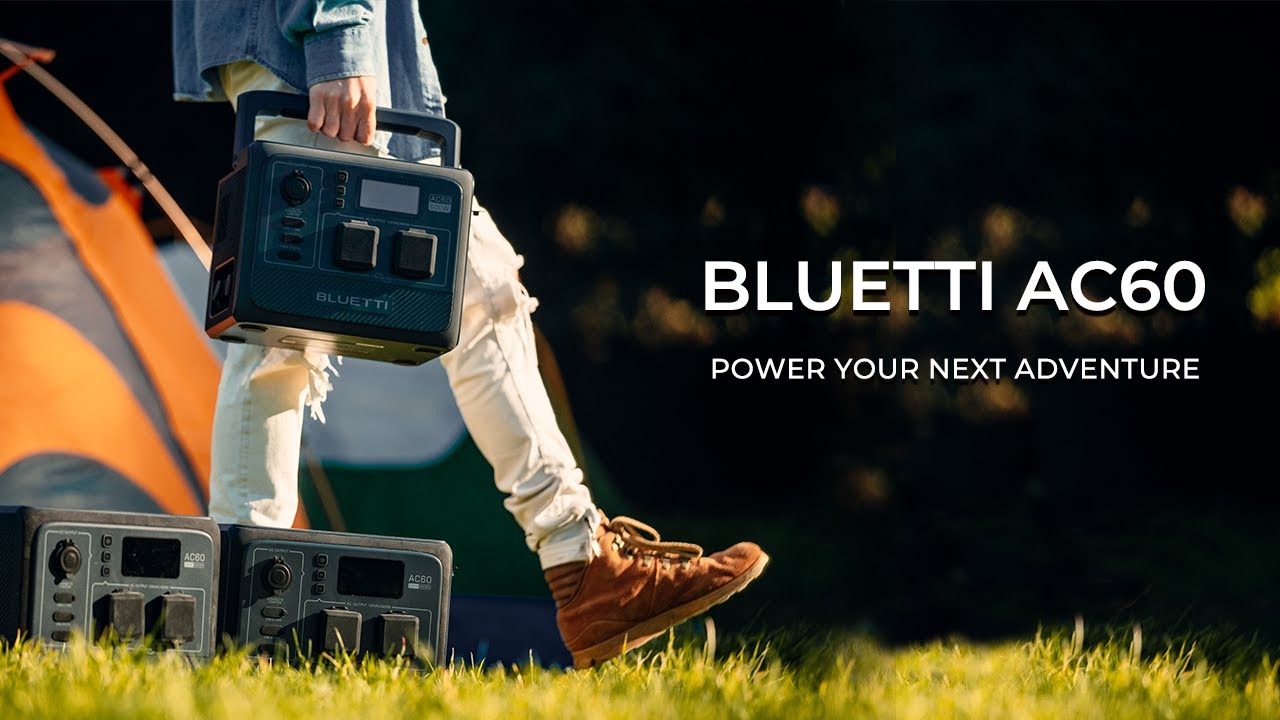 Looking really promising. I like how many new models are such modular. Keep going!
Hello… I can't wait to hook up the B80 up to my EB3A!
I'm so excited for the AC60 and the B80

Very excited about that!

Yes, you will be able to.
Was a price released yet for the AC60?
I don't think so. I've been searching all evening

Thanks…buddy. I'm also keep my fingers crossed Now this would be a great Mother's Day present for myself. May 12 seem so far away😭
Yay! Hope @_Traveldiva2 gets her wish!

Father's day is soon after!