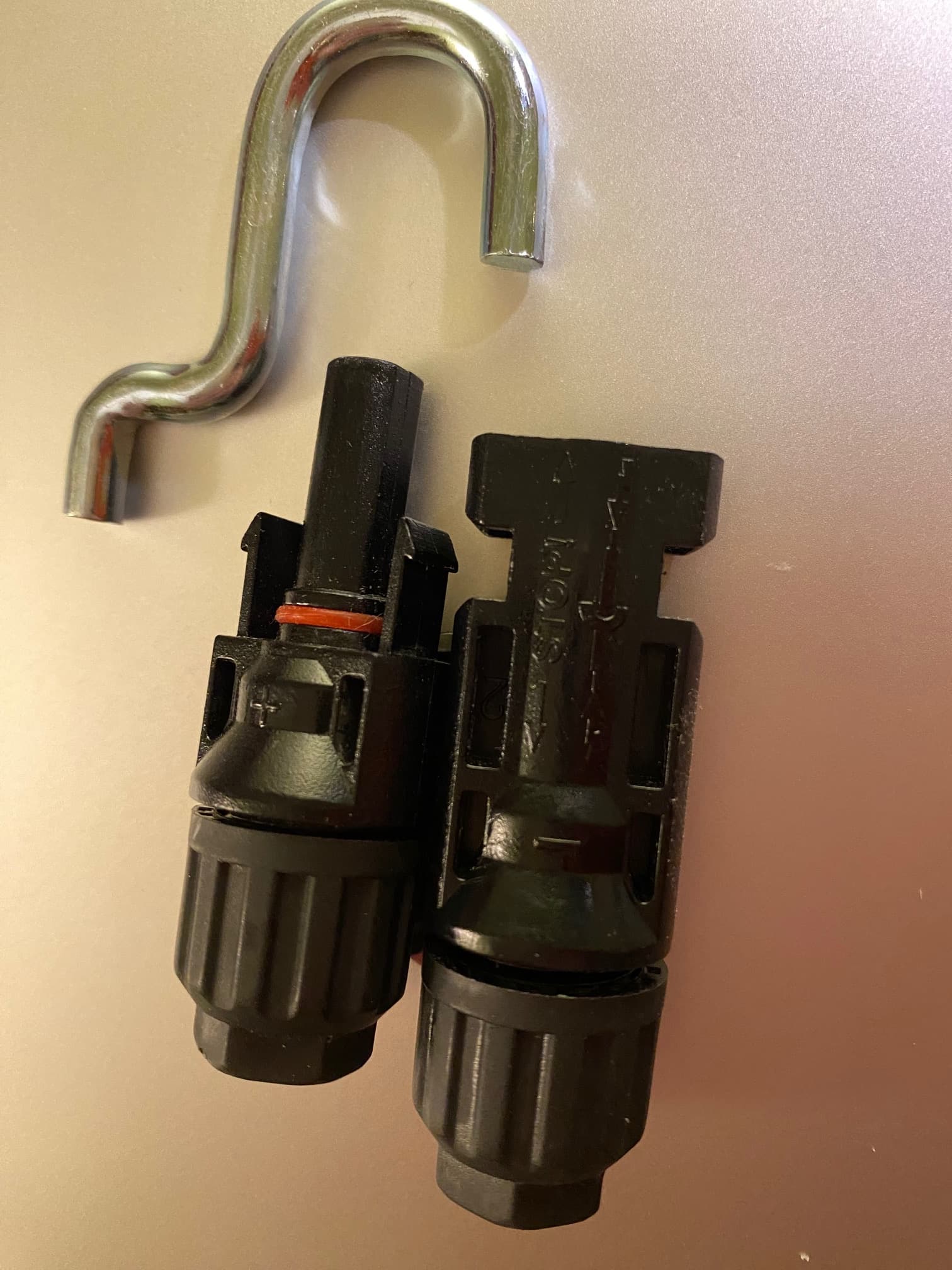 .
Look familiar? It's a common pegboard hook.
.
I did have to squeeze it closed a bit for a perfect fit, but after looking on Amazon at the plastic ones that don't always fit, (the MC4s and Amphenols are a bit different, and if plugged together you'll need 2 tools, for the + and - ends) I knew I could find something around the house besides needle nose pliers.
.
I thought an open end wrench would fit but it's like they purposely designed it to make sure none of them worked.
.
When you're finished just hang it back on your pegboard.