Amazon has a good price on these Renogy panels, plus the reviews were good. Just finished putting up 10 of them, and so far I'm getting over 600 watts on this cloudy and overcast day.
I'll have to wait for full sunshine to see if I get over 1kilowatt. Reviews say they output more than the rated 100 watts each.
The array can be tilted east-west as needed. I suppose I could put an antenna rotator on it to tilt it by remote.
I built it close to the ground to keep the HOA from fussing about it, plus we all have 6' block walls, which will block the high winds we often get.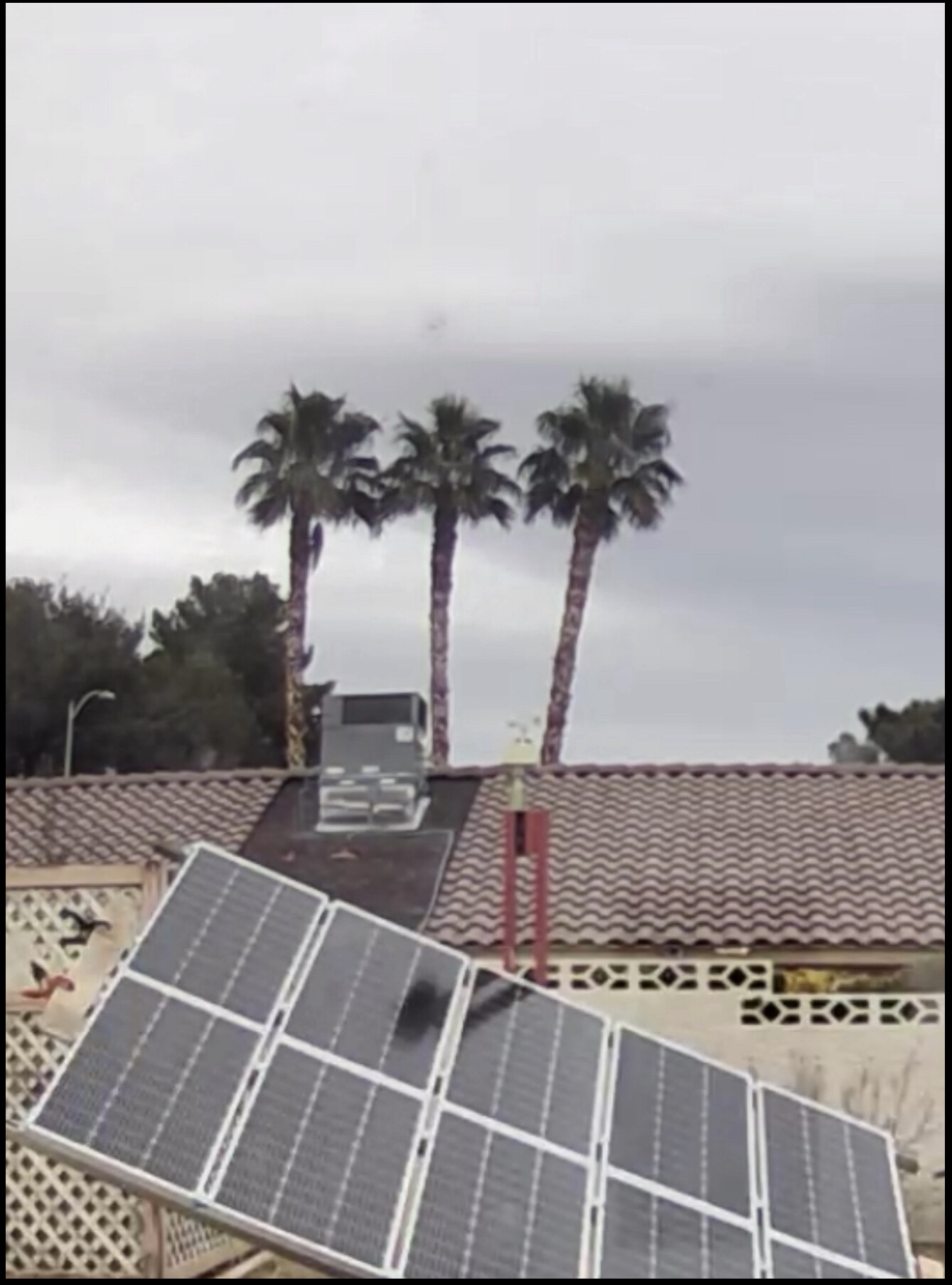 .
On a side note, no matter what, companies are still tracking us. Just looking around the web at solar panels I'm seeing ads everywhere for "Free Solar Rooftop Estimates," "Your State has Free Solar Panels for You," etc.
In an email to a friend I said I bought a Macbook Air to keep my financials separate from my Windows desktop. Next thing I know I started getting both email and junk mail ads for "Financial Services" to protect and invest my wealth. I'm not even close to being rich. I simply said "my Financials" in a personal email.
Scary.