Hello,
Solar newbie here again with input cable questions.
I have an eb70 and two XTAR SP100 panels. When ordering the panels I also got the Y-cable (8mm to 8mm) to charge the eb70 at 200 watts input. The XTAR SP100 panels output is 8mm.
I have an AC200P scheduled to be delivered tomorrow along with two more of the XTAR SP100 panels. I want to be able to parallel the four SP100 panels into the AC200P.
My question…
What cable configuration would be needed to connect the four panels to the AC200P? Here are pics. Am I on the right track?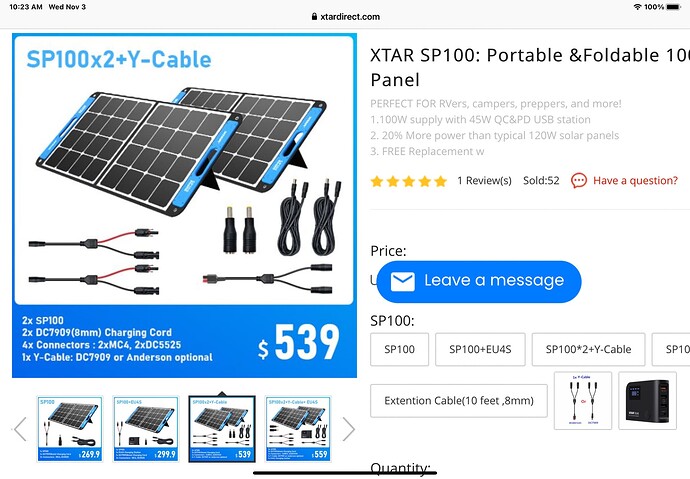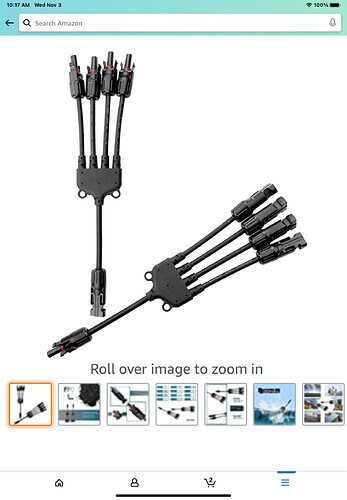 Thank You!