Hello. I am from Ukraine and I received the EBA charging station as humanitarian aid.
When the input cable is connected, the inscription UPS flashes and the station does not charge. What shall I do?
Also, when I try to connect through the application, I get the following error: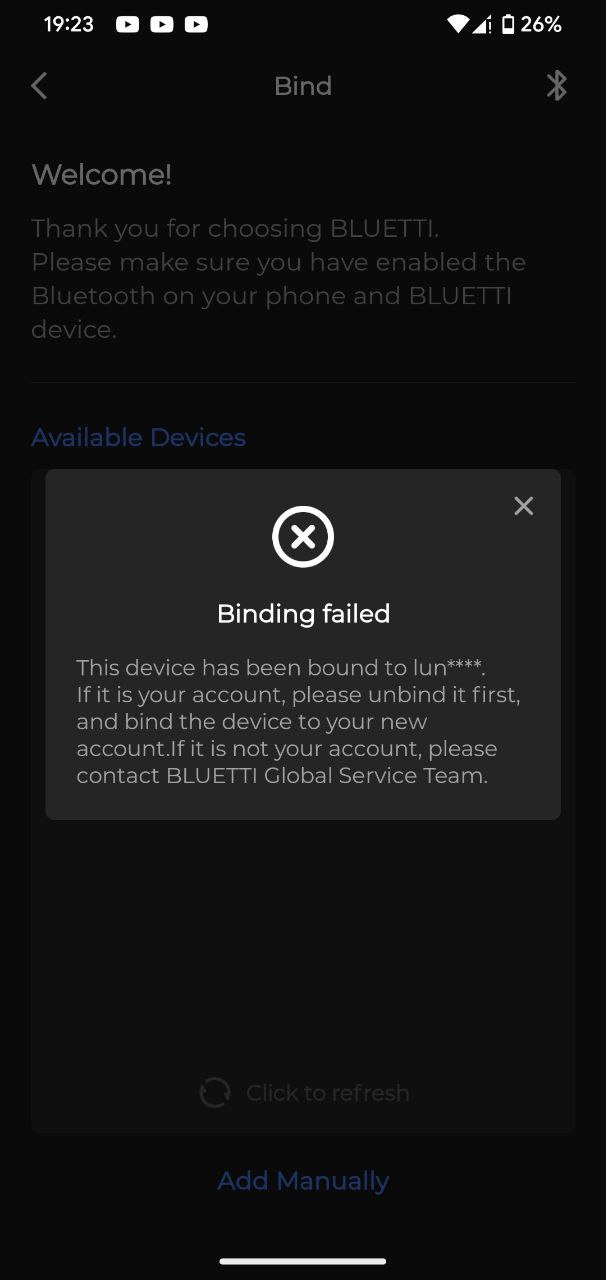 I wrote letters to
sale-eu@bluettipower.com
, but they do not answer me.
Thanks for the help