This Halloween, we invite you to join us in celebrating this exciting holiday at BLUETTI! Beyond trick-or-treating and dressing up, we have a series of amazing activities prepared just for you!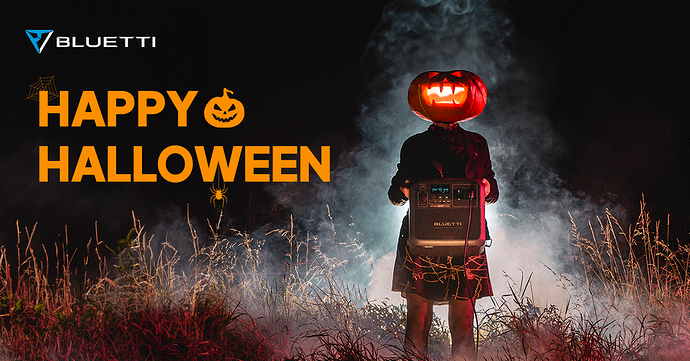 In the spirit of this special occasion, we have organized fantastic giveaways on various BLUETTI SNS channels. Participate in our giveaways for a chance to win incredible BLUETTI products and other exquisite gifts! Simply get involved on our social media platforms to become a lucky winner!



Bluetti Global - BLUETTIE'S HALLOWEEN CREATIVITY CHALLENGE...

Additionally, don't forget to join the AC2A&AC70 giveaway on the forum!
Participate for yet another chance to win grand prizes AC70/AC2A!

Happy Halloween, everyone!


#BLUETTIHalloweenCelebration #BLUETTIHalloween2023 #MakingMemoriesOnHalloween