Exciting Announcement for Our US Community! The EP800 Home Energy System is Here!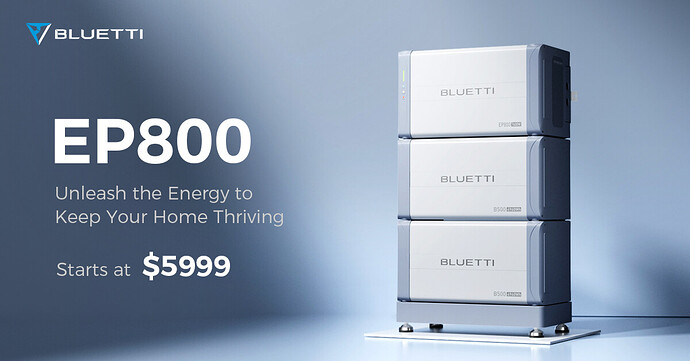 Get Your Hands on the Brand-New EP800 at

Key Details:


Order NOW: Be among the first to embrace the EP800's incredible benefits.

Use Code: A jaw-dropping $300 discount, exclusively for our community. Only valid in One Week.
PM/EMAIL me at forum@bluetti.com to get the code!

Secure your EP800 today and be a pioneer in the future of energy management.


Embrace savings, reliability, and a safer lifestyle – all in one sleek package.
Don't miss out on this chance to supercharge your energy game. Let's create a world of smart energy choices, starting with your home!