During the forthcoming Prime Day sale, we're thrilled to offer incredible savings on BLUETTI Power Stations and Solar Panels!
So don't wait - Get the most favorable price at

BLUETTI Prime Day flash sale on 11th July.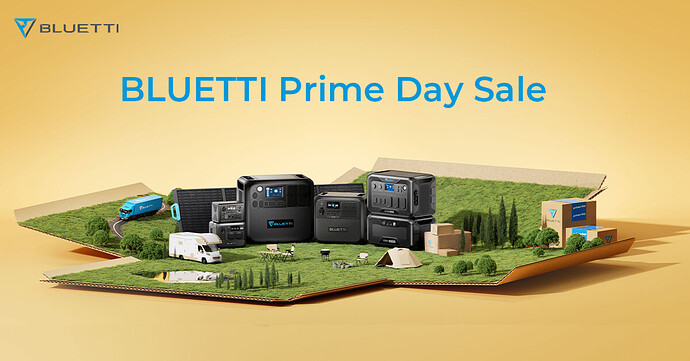 AC180 US$799
AC500+B300S US$3999

EB70 C$599
B230 C$1299

EB3A 249€
AC180+PV200 1398€

AC200MAX £1399
B230 £1199

EB3A+PV120 A$788

AC60 ¥69800

EB3A R 6799
AC200MAX R 32999

Click on the following to discover more price surprises.


US
CA
EU
UK
AU
JP
PH
ZA