I've been happy with my EB55 for a little over a year now, but recently discovered that the female XT60 connector used to charge it is faulty. Since this is the main port through which I charge, this is a serious problem.
I've come up with a temporary fix using a rubber band to hold the cable in a way that maintains a good connection, as shown in the photo. But I shouldn't have to do this. Any advice on how to fix this problem?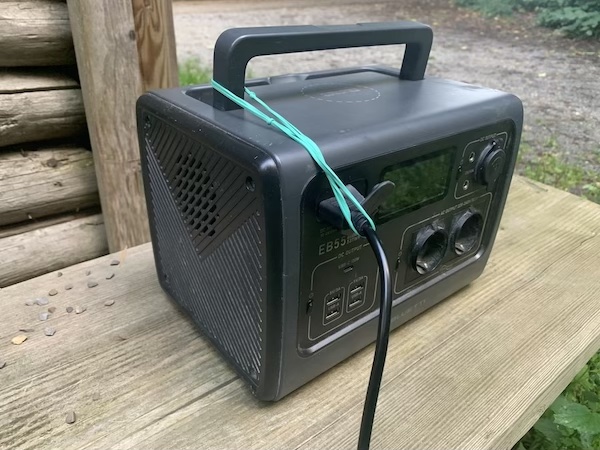 Here's a close up of the female XT60 port. It seems solid when I try to wiggle it, and overall it looks fine, but if you look closely there is a slight rounding at the lower right. These ports get quite hot at times and one time I noticed some darkening on the male connector. So I'm guessing heating might have caused a problem with the connection at some point. But I don't know.