Exclusive Deal Alert! - Save 300 Euros/Dollars on the EP760&EP800 ESS🎉

We're thrilled to present an extraordinary opportunity for you to acquire the EP760&EP800 Energy Storage Systems at an unbeatable discount of 300 Euros/Dollars off. This gesture is a heartfelt token of our gratitude for your unwavering support and commitment to intelligent energy solutions.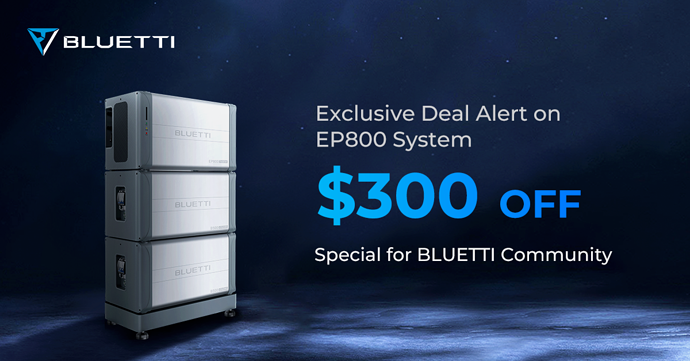 Important Details:


Offer Duration: Available for ONE-WEEK following the launch.


Exclusively Valid for Our Wonderful Community Members.



How to get the 300€/$300 off codes?
Send me a private message on the forum or email to forum@bluetti.com to receive the voucher!

Don't miss out on this remarkable chance to make the EP760&EP800 ESS a part of your energy journey at an amazing price.