Exciting Announcement for Our Australia and European Community! The EP760 Home Energy System is Here!


The highly-anticipated EP760 Home Energy System has officially launched, and it's poised to usher in a new era of energy transformation for your homes. Now is your chance to seize control of your energy destiny like never before!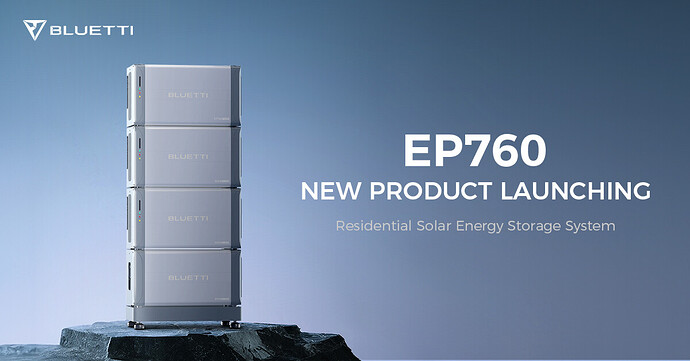 Ready to make the switch? Use the exclusive voucher to enjoy a 300€ discount! Only valid for One Week.
PM/EMAIL me at forum@bluetti.com to get the code!

Order Now: Secure your EP760 and embark on a journey towards an energy-efficient future!

Unlock Savings: Experience the rewarding benefits of efficient energy management.


Embrace Power Independence: Stay ready for any scenario with a dependable power solution.

Join us in making energy freedom a reality! Let's create a brighter, more sustainable world together.