Hi i would connect my EB70 with 2xPV200 pannels. The reason is that at a day without enough sun the input with one panel is only 60 or 80 w.
Is it now possible to connect 2 pannels to the EB70 without destroy the EB70.
And if yes how i have to connect ? Paralel or Series? Variant 1 or Variant 2 ?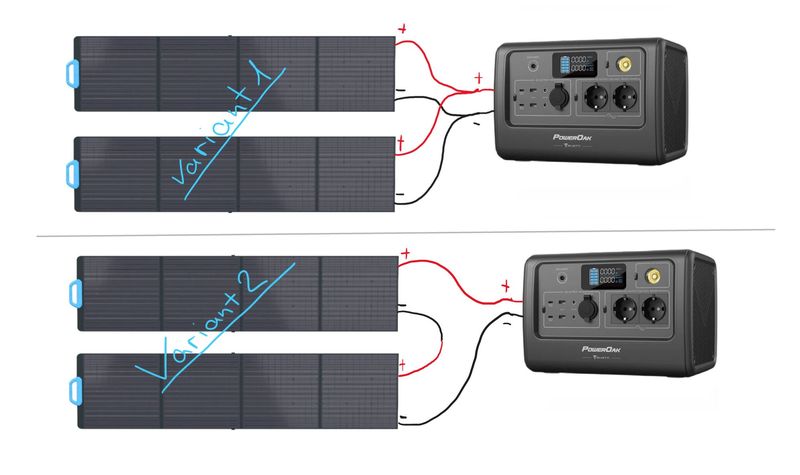 Thanks for help.