What type of configuration(s) would this adapter be used for? Thanks
@roxie60 that cable is for people that might have purchased 2 AC200 units, but intend to use both charging blocks to charge one unit. See, to utilize the aviation plug for charging withe that 2nd brick, you need the DC7909(F) to XT90(M) cable.
But if you buy the extra "AC200 Adapter + XT90" accessory package, it will include that cable. Hope this helps!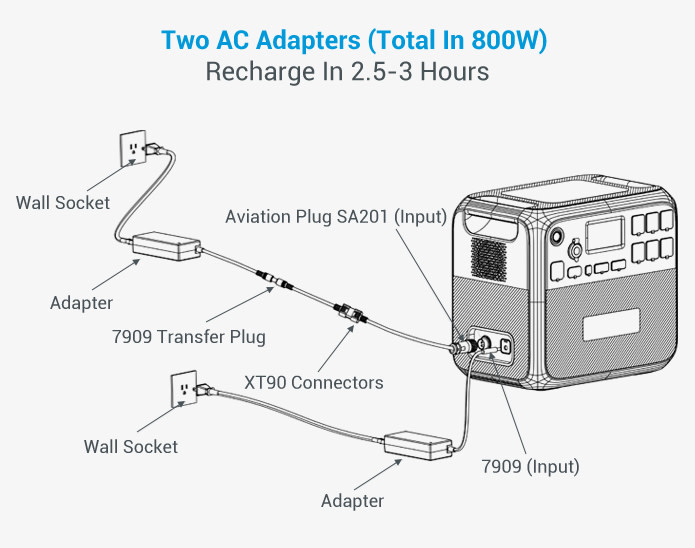 Absolutely helps, thx for the diagram