If my AC300's 120V AC power cord is connected I can't seem to find a way to power the unit off.
When I long-press the Power button I get this screen: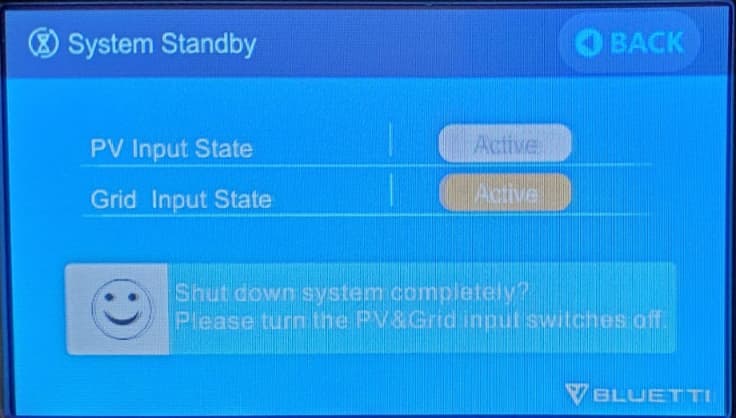 The message is hard to read. It says
Shut down system completely?
Please turn the PV & Grid input switches off.
I can find no way to get past this screen and shut down the AC300.
There's no way to answer "yes" to this question, and the amber Grid Input State oval does not seem to be clickable. I don't know what the "Grid input switch" might be.
I'm in Customized UPS mode with grid charging disabled but I get the same behavior whether or not it's enabled. AC and DC outputs are both off.
If I switch to Standard UPS mode the AC input begins to charge my battery, but when I attempt to power off I get the same screen above.
I have to unplug the AC cord if I want to be able to shut down the unit.
Obviously I'm missing something. Can someone please tell me what that is?