Tested with a Bluetti EB55 which has a 200 watt max solar input. Solar conditions were pretty good with no clouds but had a slight marine haze. Using my solar rack all the panels were aimed at the sun exactly the same.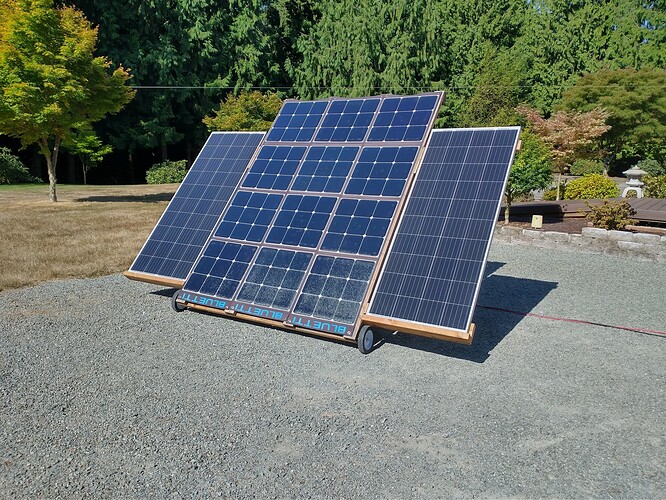 1 panel - Bluetti 134 watts, Renogy 153 watts.
2 panels in parallel - Bluetti 161 watts, Renogy 174 watts.
The panels had been out in the sun for several hours before testing so they should have been stabilized temperature wise. With an air temp of around 70 degrees the face of Bluetti panel was at 136 degrees and the Renogy was at 112 degrees. I'm guessing the Bluetti's run hotter due to the black fabric holding them together on the back which might reduce cooling.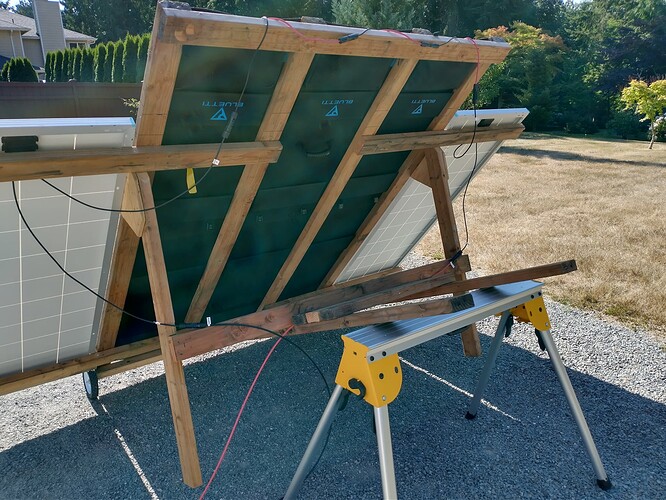 A question for the experts, would 24 degrees of temperature difference make that big of a difference in wattage?