Ready to break free from power bills and harness the energy of the sun?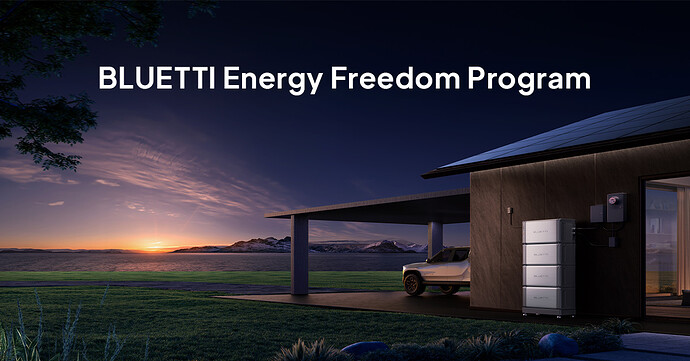 Introducing the
BLUETTI Energy Freedom Program
– an opportunity that's too bright to miss!
We're on the lookout for
30 amazing homeowners in Southern California
who want to dive into the future with the revolutionary BLUETTI Home Solar System EP800/EP900



Here's what you need:


Own a Home in Southern California


Live in an Eligible Zip Code


Power Bill Over $100/Month

Don't miss out on this free chance to be a solar trendsetter!
Click this link: https://www.bluettipower.com/pages/bluetti-energy-freedom-program
to see if you're eligible and light up your life with sustainable energy.



Let's paint the town green!