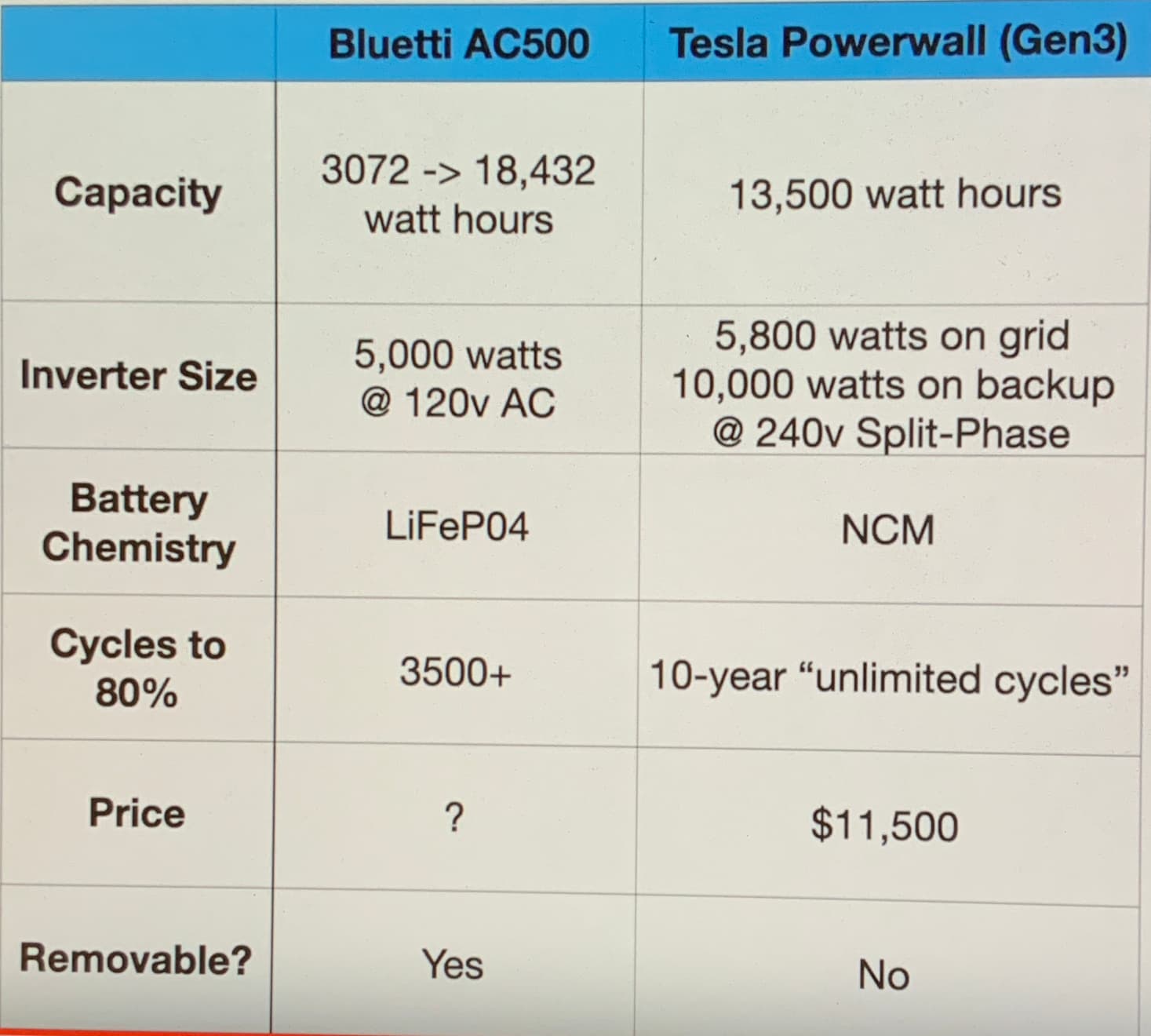 A youtube reviewer (Waveform Science) brought this up, the AC500 as competition for the Tesla Powerwall.
-One big advantage of the AC500 is the DIY setup, plus you can add batteries over time. Tesla won't sell you a Powerwall unless THEY install it, for a fee of course. They also have to pre-approve your rooftop solar panel system before purchasing.
-Tesla also won't reveal how many charging cycles you can expect; only that it should last 10 years. And then only THEY can replace it if you buy another one.
-If you sell the house, you can't take the Powerwall with you like you can the AC500 and batteries.
-If you have an RV you can bring your Bluetti with you.
Of course, to make it a completely fair match, you will need 2 AC500s (to output 240 Volts for an HVAC, electric stove, etc.)