Get Ready for Unbeatable Deals: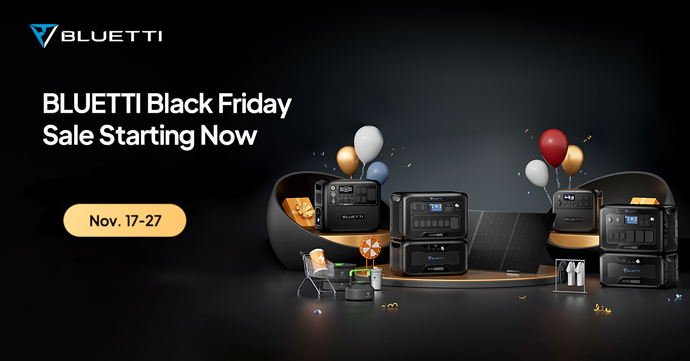 BLUETTI US site:


AC180: Only $649
Power Simplified at Just $649 Experience the convenience and reliability of AC180. This compact powerhouse is ready to handle all your power needs, whether it's for indoor or outdoor use.

AC200MAX+PV420: $1999
Upgrade your power game with the AC200MAX and PV420 solar panel combo. This dynamic duo provides a seamless and sustainable power solution for your off-grid adventures.

AC200L: First Release at $1499
Don't miss your chance to be among the first to experience this extraordinary power companion at a special first release price.

BLUETTI EU site:


AC180+PV350: 1598€
An unmissable choice in the 1KWh power stations!

AC200P+PV200*3: 2499€

AC200MAX+PV350*2: 2869€

These incredible offers won't last long! Visit our website now and take advantage of the BLUETTI 2023 Black Friday Shopping Event.



In addition to the above surprise offers, we also have the Lucky Draw, BLUETTI Lifestyle Gifts and 3X BLUETTI Bucks.
It's the annual great discount, if you miss it, you'll have to wait till next year.



Shop here:
BLUETTI US:
BLUETTI EU:
BLUETTI CA:
BLUETTI UK:
BLUETTI AU:
BLUETTI JP:

#BLUETTIBlackFriday2023