Hi All,
I have 1x AC300, and 4x B300. Pack 1,3,&4 are all behaving as expected. However Pack 2 is behaving oddly. (2 of the packs are new - 2 of them I've had for a month)
The green charging lights on the front are flashing as they should in sequence. However in the Bluetti app it's showing the following: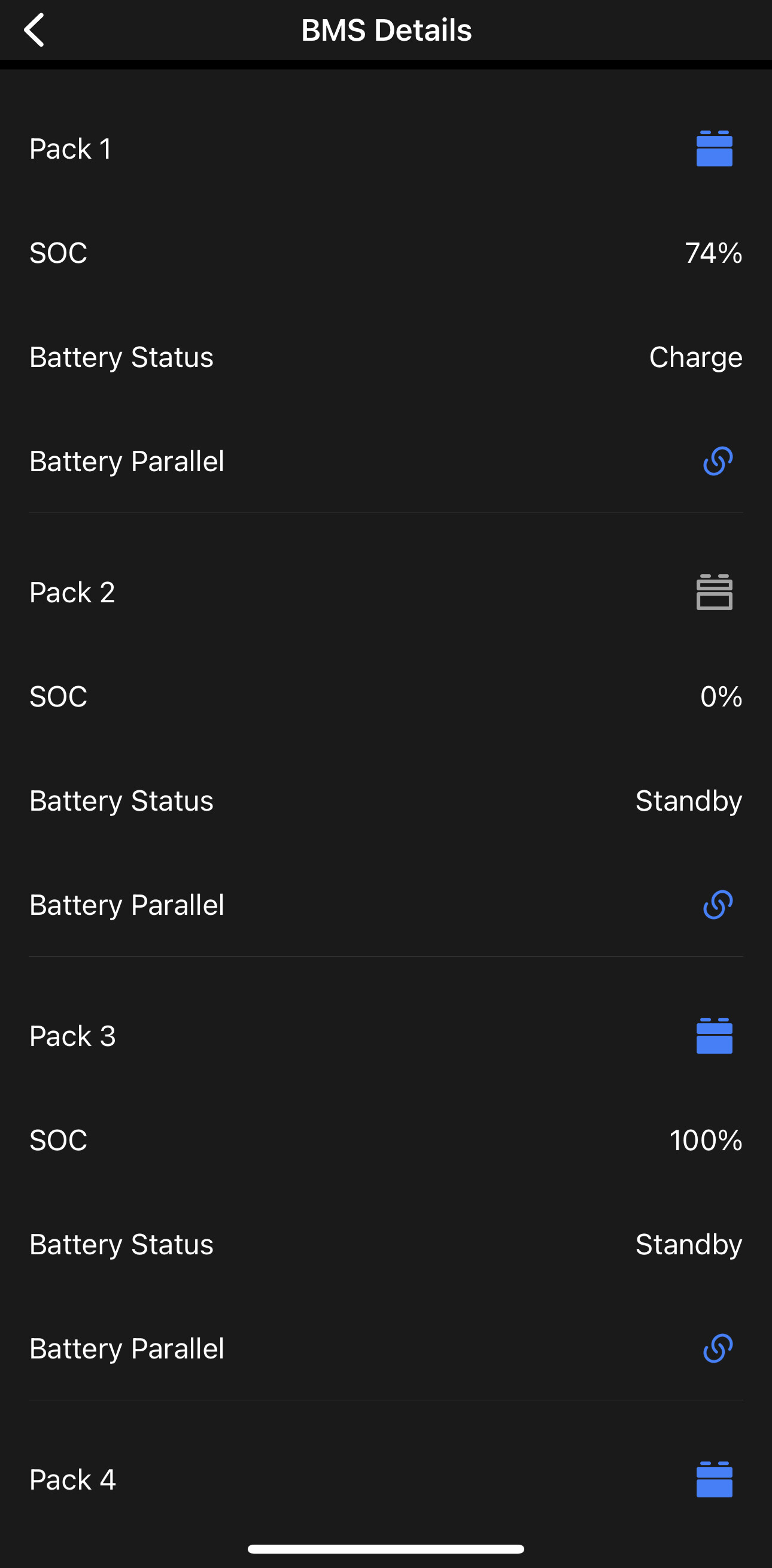 The display on the AC300 is shows the same detail as the app.
Does anyone have any clue what's happening, or more than likely what I've done wrong?
Thanks in advance,
Chris