Hello everyone,
I have 3 x B300 and would like to buy the AC500 to connect them to it.
Should I buy 2 x P090D To P150D cables?
Because, if I'm logical, in the chain of the two B300, I connect the second Pack B300 to the first Pack B300 with the original cable supplied. Then the second Pack on the AC500 (Chain 1) with the famous cable: P090D To P150D.
As I have 3 x B300s, I only need 2 x P090D to P150D cables?
AC500 (input chain1) === P090D To P150D ===> Pack N°1 B300 ===> Fusion cable P090D standard ==> Pack N°2.
AC500(input chani2) === P090D To P150D ===> Pack N°3 B300.
Could you please confirm this before ordering?
My last question: If i use the connector M28 with this configuration ( 3 x B300) what Power Watts
can delivered ? *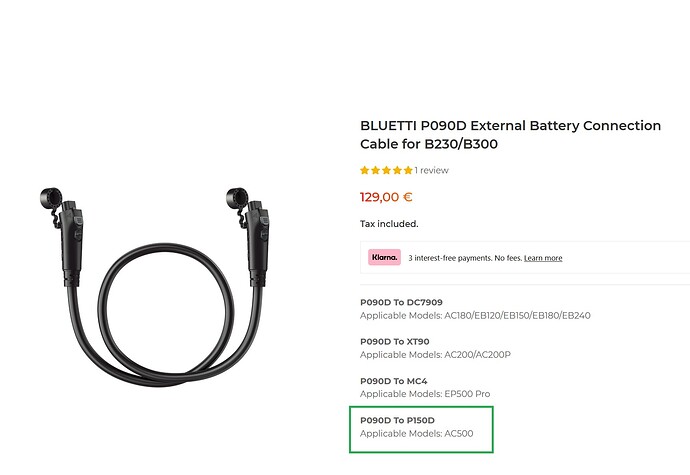 *
Thanks for your help.