AC500 INDIEGOGO campaign is now live!!
Here you go!!
Is it really mid october october delivery for first 850 buyers?
Is duty and import tax covered by the 286 dollar shipping fee?
Thanks.
Hi @Newsolarfan , The first 850 are for the U.S. only and delivery is expected by mid-October. Tax is included in the shipping cost. Please feel free to place your order.

@Newsolarfan The first 850 units are going to be expedited for the U.S. customers only which will be expected to be delivered by mid-October. And yes, currently thru the indiegogo campaign, the tax is included in the shipping cost. To me, its a no-brainer!!
Yes I have already purchased my ac500.
Sadly Im in the UK so I I won't be in the first 850 customers to get by mid October.
Hi @Newsolarfan , you can refer to the Estimated Shipping Schedule below.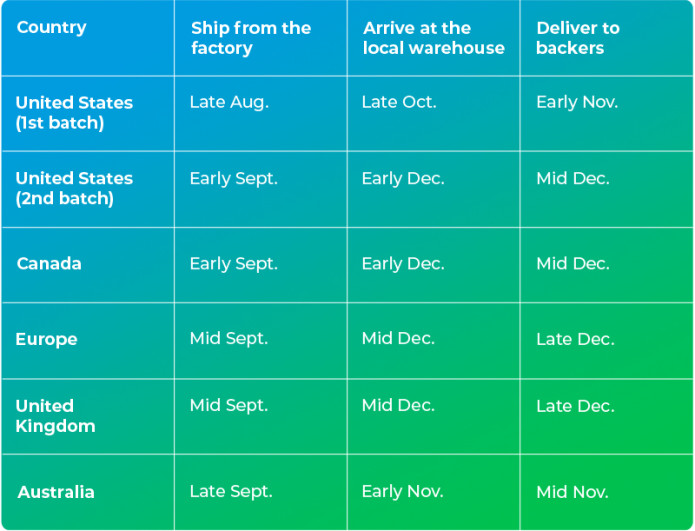 Hi, i ordered ac500 and battery for UK delivery for mid december? Now someone told me it will be march 2023? Is this true ?
Hi @Newsolarfan , Did you buy it from our BLUETTI UK website? If so, I will check with the UK sales department for you
No i got it from indigogo sale. Thanks.
@Newsolarfan , After I consulted with the crowdfunding related staff, they replied yes. If you have any follow-up questions, please contact our indiegogo crowdfunding support team.
Thank you @BLUETTI for handling things like a rockstar!