I asked this in a reply on another topic but got no responses so I'll make it a topic by itself.
Bluetti warns users not to use the original AC charging cables to charge AC300's when they are connected in the split-phase mode. Their picture of the forbidden configuration shows power for both AC300's coming from L1.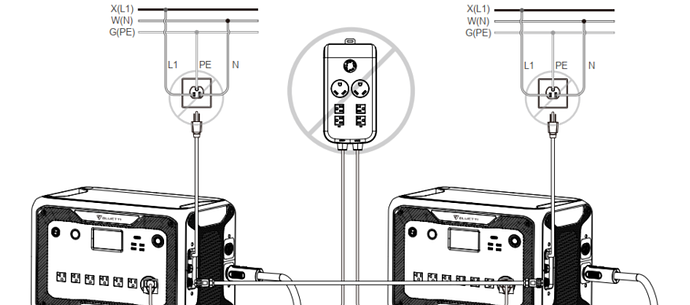 Their picture of the permitted connection with the special cable shows one AC300 powered from L1 and the other from L2.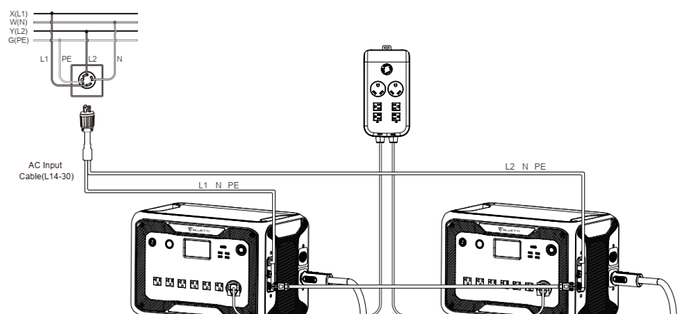 Because Bluetti doesn't sell the cable they say is required, users have made their own. From both their descriptions and the diagram above it seems as if the only thing the special cable does is ensure that one AC300 gets its power from L1 and the other from L2. Does the cable do anything else?
If that's the case can't the same function be accomplished by powering the two AC300's from two outlets from opposite sides of the main panel using the standard AC charging cables? That would save having to install a 240V outlet and having to purchase (or make) a special cable.