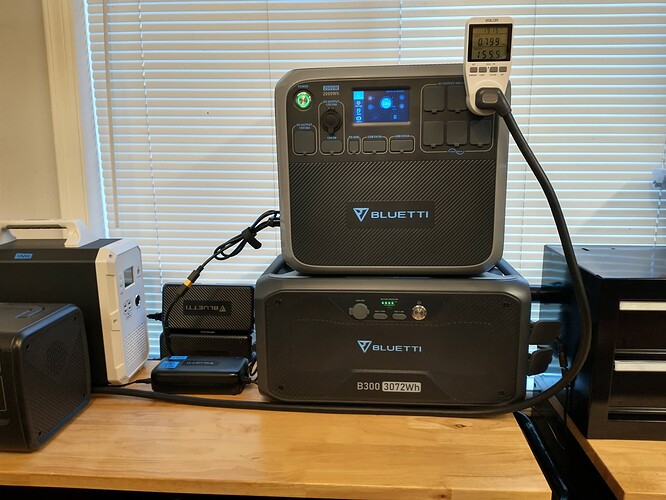 Have only had it a couple days but so far I'm liking the B300.
First couple discharges were encouraging. Got around 4000wh the first time and 4,100wh the second, both were drawing a constant 750 watts from a space heater. That's around 80% efficiency from the 5,072 claimed combined watts. The AC200P by itself would usually get me a little over 1,600wh.
Recharge times for the B300 battery were 7 3/4 hours with a 500w wall charger or 5 1/2 hours using the 500w charger plus a 200w wall charger going through the 200w PV port.
One glitch I'm a little concerned about is the battery shut itself down during the first discharge at about the 4 hour mark still showing a 20-40% charge remaining. I restarted it and it went all the way to empty with no other issues. The case felt cool to the touch so probably not a heat issue. It discharged the entire 100% the second time with no shut downs.