Hi! I measured AC200P discharge for a couple of days. Here is a graph: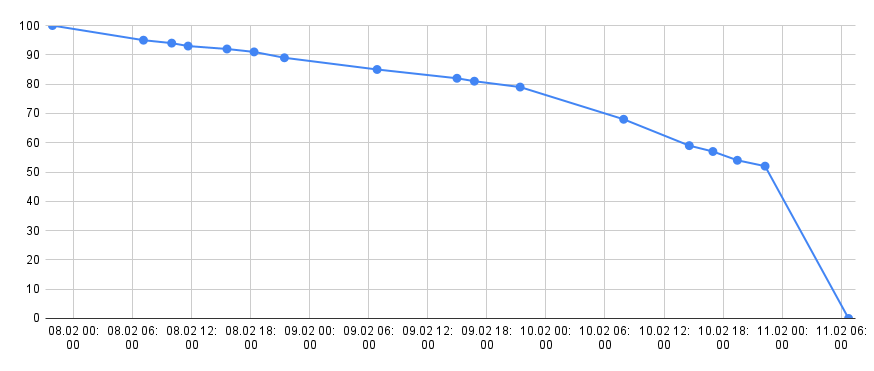 The load was very little: display was showing 0 Wh. Only Wi-Fi router was plugged in. Its nominal power usage is 18 Wh at max.
My concerne is that the power station discharged from 52% to 0% in less than 8 hours (see two last data points). Does anybody else faced such issue? Is that normal? Thank you in advance!