Hello all,
I bought 2 AC200MAX and one of them causes some trouble. The other one is working fine.
If PV is connected (cloudy days without charging) and AC and DC outlets are shut down, the box loses capacity on its own. If PV is not connected (rest same situation) the box holds its capacity fine. The second box holds the capacity in both situations.
I cycled the battery with charging to 100% via grid adapter and discharging to 0% with wahing machine two times, but it didn't solve the problem.
Both AC200Max have different Software Versions and I wanted to do an FW update on the "bad" one but I the APP didn't allow me to do so (logged in).
How can I manage the FW update?
Is there any other solution for this problem?
I ordered the boxes from a german solarhardware dealership.
I wasn't able to get in touch with Bluetti support in the last days…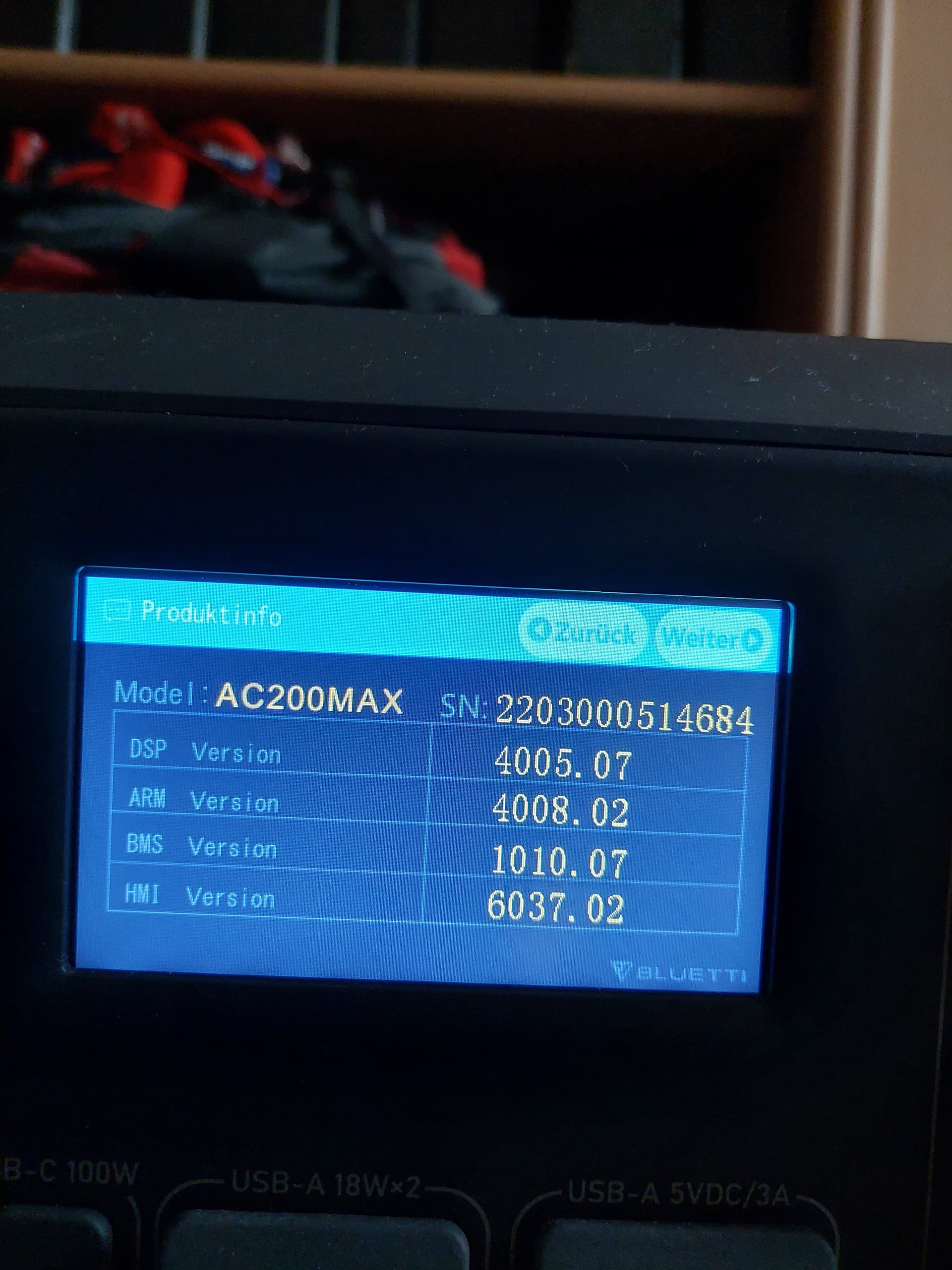 Hopefully waiting for your solution proposals
best regards,
Matthias