Hallo zusammen,
wenn ich meine AC200MAX mit zwei B230 Zusatzakkus betreibe (AC oder DC Ausgang ein), werden nur die beiden B230 entladen, nicht die AC200MAX, die bleibt auf 100% Akkukapazität…
.
Wenn ich aber die AC200MAX ohne die B230 Akkus betreibe, und warte bis der Akkustand auf 99% ist,
und dann die beiden B230 zuschalte, werden danach alle Akkus (2x B230 + AC200MAX) annähernd gleichmäßig entladen.
.
Kennt jemand dieses Phänomen, ist das so gewollt, oder ein Bug ?.
.
Hello all,
When I run my AC200MAX with two B230 auxiliary batteries (AC or DC output on), only the B230s are discharged, not the AC200MAX, which remains at 100% battery capacity.
.
But if I run the AC200MAX without the B230 batteries, and wait until the battery level is at 99%,
and then switch on the B230, then all batteries (2x B230 + AC200MAX) are discharged almost equally.
.
Does anyone know this phenomenon, is it intentional, or a bug?
.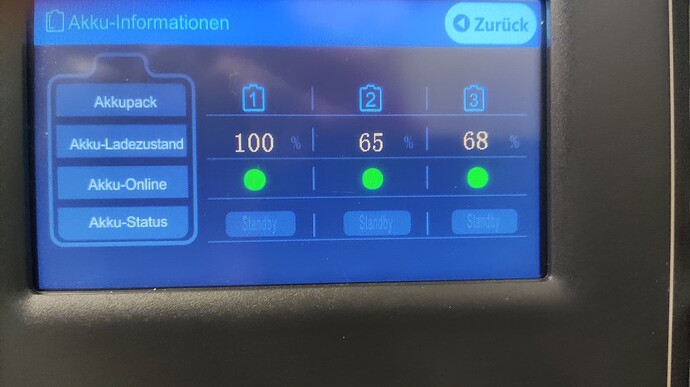 .