We are thrilled to announce the winners of #MyAC300afterAyear!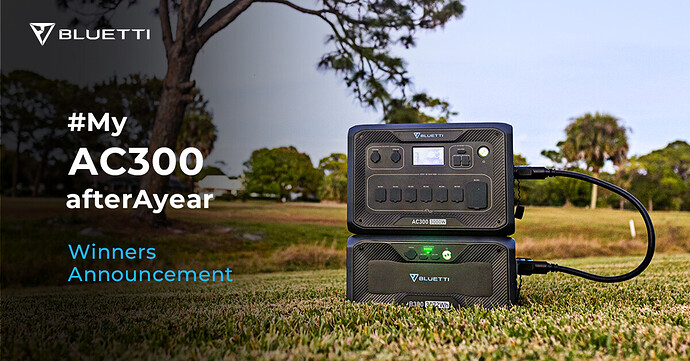 We are delighted to present the following winners:

AC500: @Derceto @wtytke


PV350: @hnymann

Congratulations to the winners! Your entries stood out and they truly highlighted the exceptional features and performance of the BLUETTI AC300 system.


Please private message me with your information ( including your full name, phone number, email address, and detailed shipping address. ) before Aug 15th!


We further encourage our members who have not entered to stay tuned for more chances to win.

Special Reminders: This campaign is organized by the BLUETTI Facebook Group and BLUETTI Forum, and repeat entries wins once.